Consumer Mentor is reader-supported. We may earn commission on sales through our links at no extra cost to you.
---
The tremolo effect has a long and slightly confusing history as far as guitarists are concerned. The tremolo pedal was actually the first standalone effects pedal for sale (made by DeArmond in the early 1940's) but was popularized (and misnamed) by Leo Fender on his amplifiers.
Tremolo is a very versatile effect, used in lots of different musical genres, and can provide anything from a subtle pulse to an extremely choppy effect. In this article, we'll guide you through their available controls, what features to look out for, and how to find the best tremolo pedal for you.
What is a Tremolo Pedal?
The first thing to know when looking for tremolo is that the tremolo on a guitar is NOT a real tremolo effect.
In musical terms, tremolo refers to variations in volume, while vibrato refers to variations in pitch. Leo Fender's guitars and amplifiers—which popularized both vibrato and tremolo effects—got this precisely backward.
Tremolo pedals, however, do provide an authentic tremolo effect. All tremolo pedals provide a series of quick and oscillating volume swells—ramping the volume to maximum, lowering it to some predetermined level, and then returning it to maximum again.
Types of Tremolo Circuits
When tremolo was originally integrated inside amplifiers (and incorrectly labeled as "vibrato"), it functioned (and sounds) different than the standalone pedal units. Keep in mind, though, that the amplifier units generally have only a single sound, where the pedal units often have much more capability to tweak the sound to fit in a variety of musical styles and situations.
Amplifier Tremolos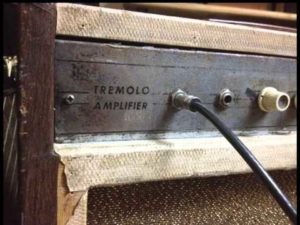 Amplifier tremolos have a unique sound, mainly due to where they are located in the guitar effects chain. Since they are built into the amplifier, they can interact in unique ways with other amplifier components. These generally function by cutting the signal before it gets to the output stage of the amp or pulsing the power tubes on and off.
While amp tremolos are often desired for their unique sound, they are generally less flexible than pedal-based tremolo effects. However, some people believe that amp tremolos are superior to all other types.
Pedal Tremolos
For tremolo pedals, there are generally two types of designs:
Optical tremolo – A low-frequency oscillator(LFO) cycles a small light on and off. The rate of the tremolo is controlled by the speed at which the light cycles on and off (which can be controlled by a knob). The cycling of the light on and off gives a smooth, triangle wave-like rising and falling motion to the sound.
Integrated circuits – Primarily used in the lower to mid-range designs, these tremolo pedals use voltage-controlled amplifiers and transistors to control the amplitude, speed, and waveform of the tremolo. While some people prefer the sound of optical and amp tremolos, many of these types of tremolo effects have more tonal flexibility and options available.
Tremolo Pedal Controls and Features
Like most effects pedals, you can find tremolo pedals with only a knob or two, or packed with a wide variety of switches, buttons, and knobs. Here are some of the features you may want depending on your own musical needs.
Basic Tremolo Controls
Tremolo pedals just about all have two primary controls: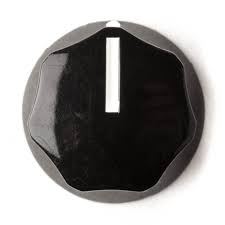 Rate
This knob (sometimes label "Speed") controls the speed of the tremolo (no surprise there).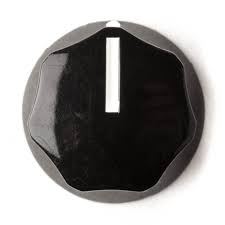 Depth
This controls the intensity of the tremolo effect. If you think of tremolo as turning your amp's volume up and down, a high "Depth" setting would be turning the volume from 10 to 0, while a low intensity would be turning the volume from 10 – 5 (or so).
Advanced Tremolo Controls
Like other modulation effects, some pedals offer quite a bit more options for really tweaking your sound. If you want a tremolo pedal with lots of options, here are some of the settings you should look for.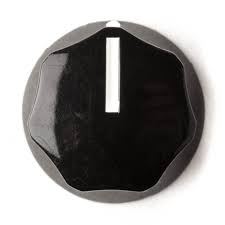 Adjustable Waveforms
Some pedals allow you to choose the type of waveform that the tremolo pedal uses. This control can sometimes be a 2 or 3-position switch, or a knob that allows an almost-infinite amount of adjustment. A sine wave tremolo provides a very smooth and liquid transition between the two volume settings, while a square wave can be very harsh and aggressive. Triangle and shark fin waveforms are somewhere in between. This control is handy if you're looking for a versatile tremolo pedal.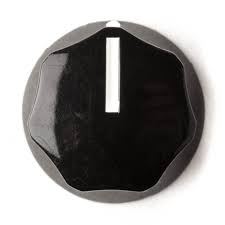 Dynamic Rate/Depth
Dynamic controls mean that you can control certain aspects of the tremolo effect (usually either rate or depth) by how loud or quiet you play. This variability can provide a very expressive tremolo sound, as the selected parameter will quickly ramp up (with loud playing) and then wind down as the sound gets quieter.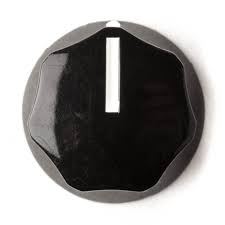 Filter Controls
Some high-grade tremolo pedals feature controls for modulating the sound of the tremolo. Depending upon the specific pedal, this can either be a stationary tone control, or a filter sweep (similar to a slow-moving wah pedal). Not something that everyone needs in there tremolo pedal, but it can create some very unique sounds.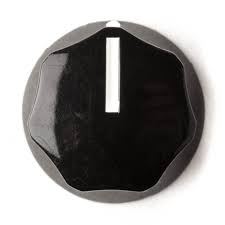 Tap Tempo
All tremolo pedals have a knob to control speed, but if you want to quickly and easily sync your tremolo speed to the speed of a song (or quickly change the tremolo tempo) then a tap tempo function is what you need. Depending upon the specific pedal, there may be a specific tap tempo footswitch or an input for an external footswitch to enable the tap-tempo function.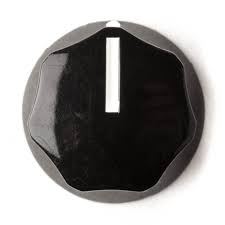 Subdivisions/Rhythms
Some pedals allow you to subdivide your tap tempo beat into smaller note values (like eighth notes, or triplets) that make it easier to set a fast tremolo setting without having to tap your foot too quickly. A few pedals also allow for more advanced rhythm patterns and settings.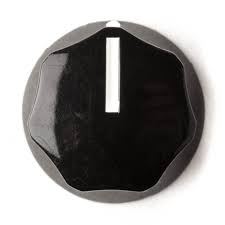 Gain/Boost
One feature of some older, less advanced tremolo pedals is a noticeable drop in overall volume when the pedal is engaged. Some pedals contain a gain knob that can maintain unity gain between the bypass and effect-on sounds, and some can even introduce a bit of a volume boost.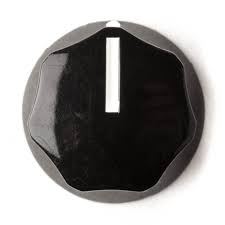 Stereo Outputs
Some tremolo pedals have stereo outputs that allow the sound to be "bounced" back and forth between two amps, giving a rapid ping-pong effect. This feature is only useful with multiple (and preferably widely-spaced) amplifiers.
Our Picks for the Top 3 Tremolo Pedals – Reviewed
There are lots of options for any guitarist looking for a great tremolo pedal. Whether you want something simple and easy to dial in, or a tweaker's dream, here are our top three picks for most guitarists.
1. Boss TR-2 Tremolo
A classic tremolo sound with a modern touch—and lots of potential for customization.
Score: 4.5/5
Boss pedals show up on a lot of our lists—for good reason. Boss has made high quality, rugged, and great sounding effects pedals for all sorts of guitarists, and this tremolo pedal is no exception.
The Boss TR-2 Tremolo features the expected Rate and Speed knobs, along with a center knob to change the waveform. While some tremolo pedals have a 2-4 position switch to change waveforms, the knob lets you dial in just the tremolo sound and effect that you want. Old TR-2 pedals suffer from volume loss issues, but those issues were fixed by Boss about 10 years ago—just make sure to get a newer pedal, or test out an older one before you buy!
The popularity of Boss pedals has also opened up a whole realm of shops that offer aftermarket modifications for them. This means that as you develop and refine your sound, your Boss pedal can grow with you. One of the most popular modifications of the Boss TR-2 is done by Robert Keeley and improves not only the audio quality (which is pretty good, to begin with), but it also adds a clean boost functionality, making the TR-2 even more versatile.
Features
Standard tremolo controls (Depth and Speed), along with Waveform knob. Buffered bypass, powered by 9V battery or A/C adapter.
Pros
Affordable, easy to tweak without getting overwhelmed, options for customization can give the pedal a long life.
Cons
Older versions suffered from volume loss, tremolo sound is good, but not quite as good as some boutique options.
2. Fulltone Supa-Trem ST-1
Classic tone and some unique features make this a stand-out optical tremolo.
Score: 4.5/5
While Fulltone is probably best known for their wide array of drive effects, the ST-1 tremolo pedal is a classic, and one highly regarded by some of the most discriminating guitarists.
This pedal is unique, in that it doesn't have the usual Depth control that just about every other tremolo pedal has. Instead, it has controls for Mix (blending in the tremolo sound with the non-tremolo sound) and a Hard/Soft footswitch, which switches between a gentle sine wave and an abrupt square wave. These controls can be used to duplicate the effect of a depth knob, but also allow some more unique and subtle sounds.
Other controls include a Half Speed footswitch, which instantly halves (or doubles) the tremolo rate. This can provide a quick change of tremolo feel and effect while still staying in time with the song you're playing. Not something you see in lots of tremolo pedals, but very handy. Along the side of the pedal, there is also a volume control that can provide about 15db of a clean boost. Turning down the mix, you can use this pedal as just a pure boost pedal—a job it does quite well.
For those that want to get their hands dirty, it is possible to adjust the Depth, by opening up the pedal and adjusting an internal trimmer to control the amount of current reaching the photocell. Fulltone doesn't recommend this, however, since setting the photocell incorrectly can prevent the pedal from functioning as a clean boost with the Mix turned down. It is nice to have options, though!
Features
Unique control setup (Speed and Mix knob, with Hard/Soft switch), Half Speed switch for instant speed changes True bypass, up to 15db of boost, uses 9V battery or A/C adapter.
Pros
A classic sound that is almost impossible to mess up. Lots of boost available, and can pull double-duty as just a boost pedal.
Cons
If you want lots of tonal options, this pedal may not be what you need. The lack of a Depth control can be a bit frustrating for some users.
3. Chase Bliss Gravitas
If you want the ultimate control of your tremolo sound, this pedal will give you enough options to keep you busy for a long time!
Score: 5/5
Chase Bliss is a manufacturer of incredibly high-quality and unique guitar effects. They use analog circuitry with digital controls to provide pedals that sound great AND have an almost-overwhelming amount of options and settings.
Their Gravitas Analog Tremolo Pedal is no exception. The top of the pedal already has more controls than most—we have the usual Rate and Depth controls, a Volume knob, a Gain knob, a Tone control, a Sway knob, four switches, and the two footswitches for Tap Tempo and turning the effect on and off. On the front of the pedal, there are an additional 16 dip switches that control how specific settings on the knobs function.
There are a lot of options, but if you start with the basic tremolo settings and switches before moving on to the knobs, they are actually relatively easy to understand and provide a wealth of tonal options.
Controls
The Rate and Depth knobs require little explanation, and function like every other pedal.
The Volume knob is designed to be turned all the way up, while the Gain control can either control a volume boost or some of the other parameters (depending on the setting of the dip switches).
The Tone control can adjust the sound of the pedal overall and also set the sound of the harmonic tremolo function, while the Sway knob adjusts the center point of the Tone control when in the harmonic tremolo mode.
Two switches allow you to set the type of waveform for the beginning and end of the tremolo sound. An additional switch lets you pick subdivisions (for Tap Tempo control) or select between standard, harmonic, or combined tremolo sounds.
The lower toggle switch lets you choose between two presets or use the current pedal's settings.
The dip switches control things like which effects ramp automatically (or are controlled by an attached expression pedal), whether ramping is down-to-up or up-to-down, whether the bypass switch is momentary (effect active only when the switch is down) or latching (regular on/off control), and lots more.
Despite all these options, it deserves pointing out (again) that if you start with the normal settings, this pedal is remarkably easy to dial in and get lots of great sounds of without even worrying about the dip switches. The additional controls and settings come into their own, however, once you start looking for a specific tremolo sound. Short of expensive (and all-digital) tremolo rack units, there just isn't really a pedal that can get this variety of sound.
Features
An astounding amount of control over just about every aspect of your tremolo sound including harmonic modes, ramping modes, and volume boost. Expression input and MIDI input for even more control. True bypass, uses a 9V battery or adapter.
Pros
A great tremolo analog tremolo sound combined with digital controls can really give you the best of both analog and digital effects. A wide variety of control options make this pedal as easy-to-use in the studio and live.
Cons
Expensive. While the controls are well-thought-out and easy enough to use to get basic sounds, this pedal does have a bit of a learning curve.
Conclusion
If you're looking to provide a bit of rhythmic depth to guitar parts, you need to check out a tremolo pedal! From a subtle quiver to a heavy chop, tremolos can liven up even the most basic song!